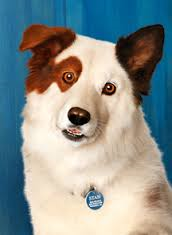 Stan
is the roleplay character of
Stan The Dog
.
Description
Edit
Stan is a 4-year old mixed breed who can talk, with white fur and brown fur. He normally has his left ear up, which may be a birth defect. He is definitely a border collie mix based on his family tree.
He has two tatoos under his fur, one being a pink unicorn and the other, according to Stan, being too embarrasing to talk about.
He has a cat in his family.
Stan's Blog
Edit
Ad blocker interference detected!
Wikia is a free-to-use site that makes money from advertising. We have a modified experience for viewers using ad blockers

Wikia is not accessible if you've made further modifications. Remove the custom ad blocker rule(s) and the page will load as expected.