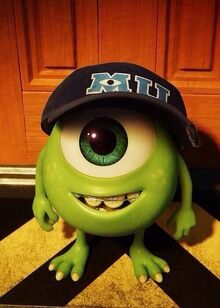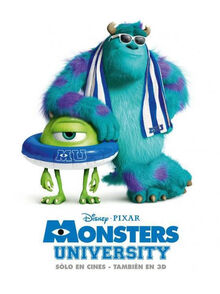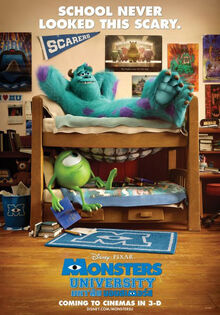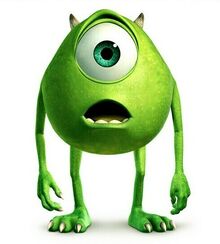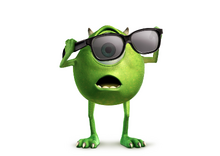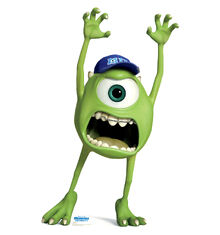 Micheal (Mike) Wazowski is the deuteragonist in Monsters Inc, and the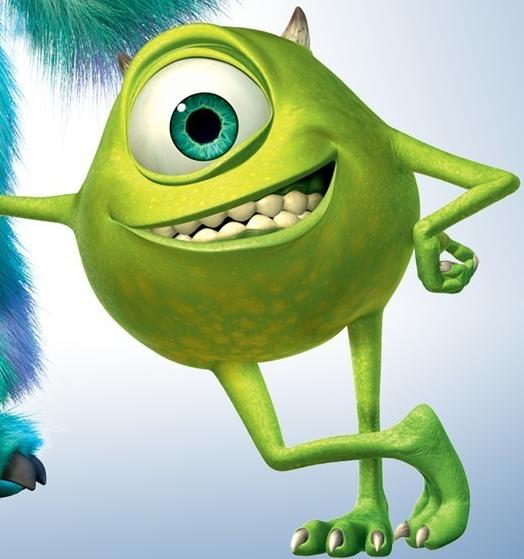 main protagionst in Monsters University
.  He is DonyarktheKungFuMinion's RP character.
Mike Wazowski is a proud and confident monster.  He lives in Monstropolis with his best bud James P. Sullivain (aka Sulley).  He attended Monsters University for college but was expelled after his Freshmen year along with Sulley.  Mike soon got a job at Monsters,Inc in the mailroom with Sulley and the two edventually rised up to become Monsters, Inc's best scarers.
In RP's..
Edit
Mike is a smart yet curirous monster.  He got sent into the human world where he met
Duck Avenger
and
Anna
.  They helped him get back to the monster world, but Mike decied to take some time off andgo on some adventures with his new friends and more to come.  Mike stands up for himself in times of need and always tries to point his friends in the right direction.