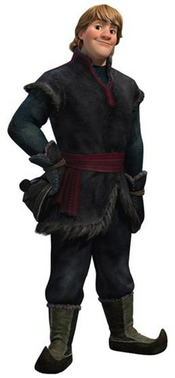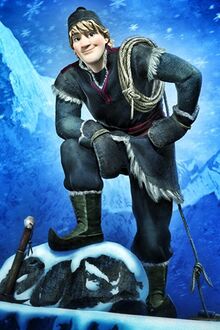 Kristoff is the second roleplay character of Disney dork777.
Personality
Edit
Having spent his years without any real contact with lives outside of the trolls and Sven, Kristoff is a bit of an individualist, and acts as a loner. He can also be rather grumpy and selfish at times, as well as lazy. But with all these flaws comes a heart of gold, as well, as the ice harvester has shown multiple times throughout the film that he has a loving heart, and deeply cares for those who treat him with sympathy and love in return, such as Sven, and later Anna. And his relationship with Sven is a perfect example of his soft side, as he's shown to put Sven over anyone else, going as far as to only saving Sven's carrots when his sleigh was seconds away from being destroyed, leaving the other much needed equipment aboard, feeling Sven's happiness and health is far more important
Kristoff is also known for doing voice overs for Sven, being able to understand the reindeer's thoughts via his expressions, and decided to simply speak for him when they have conversations.
Ad blocker interference detected!
Wikia is a free-to-use site that makes money from advertising. We have a modified experience for viewers using ad blockers

Wikia is not accessible if you've made further modifications. Remove the custom ad blocker rule(s) and the page will load as expected.